Academy of Applied Science History
In March of 1963, The Academy of Applied Science was chartered as a non-profit, tax-exempt, scientific and educational corporation in Massachusetts. Its founders, under the leadership of Dr. Robert H. Rines— inventor, attorney and past president of the Academy—were concerned with the modern problems of technological innovation, its impact upon society, and the plight of the inventor, researcher and entrepreneur in the innovative process. The charter members set the following objectives:

Stimulating invention, innovation and other creative endeavors

Providing a forum for exploration, discussion and debate of issues affecting the applied scientific and technological community

Establishing programs to recognize and reward significant individual and collective technological achievement and to stimulate the interest of youth in the applied sciences

Disseminating information and the results of research studies

Bridging the gap in communications, understanding, and cooperative effort among the engineering and scientific community, industry, education and the law and government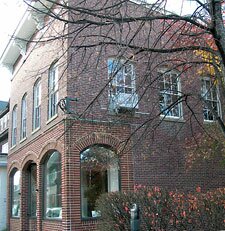 Throughout the long life of the Academy these same objectives have held true. Today we are a small, flexible company, located in Concord, New Hampshire, and remain deeply dedicated to growing future generations of scientists, mathematicians, engineers and technologists while continuing to stimulate innovation and the creative spirit.